While ARP, the annual reporting obligations for Norwegian employers around workplace diversity and equality have been in effect since 2020, it's still an unfamiliar topic for many companies and compliance teams.

As a quick reminder, under ARP, all Norwegian employers with 50 or more employees now have a duty to work on and report on their activities around workplace diversity and equality every year.
Unsure if your company has an obligation to report under the ARP regulations? Check out our free ARP resource for employers [link in Norwegian]
---
Why many companies struggle with ARP reporting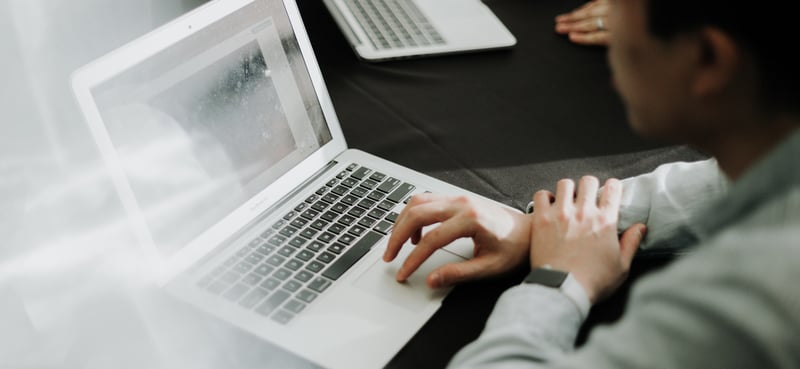 The reporting standards require organisations to work in a structured and systematic way. The reporting should also clearly map out and identify risk factors that might negatively impact equality and diversity, and equal opportunities in their workplace.

As a new, very specific area for most companies, legal and compliance teams usually have little or no experience in understanding or applying the reporting objectives in order to produce a report that meets the required reporting standards. This very often produces common friction points that slow reporting teams down considerably:
Lack of a defined workflow for what an efficient reporting process should look like.
Limited or no access to examples of what a great reporting workflow should include.
Limited internal insight on best practices and examples of best-in-class reporting.
But challenges usually extend beyond just growing pains of internal process management. While the data analysis section of the report uses data that all companies have, it requires them to collect and analyse that data in a way that's unique to ARP.
So without trusted, proven resources to refer to, or best-practice examples to learn from, this combination of lack existing process management, and lack of internal competencies, companies consistently encounter the same two negative outcomes:
i) Inefficiency - spending far too much time on preparing and creating the report.

ii) Quality suffering. With an uneven distribution of resources internally skewed towards process, it's super hard to focus enough on high quality output.
Workplace DEI is a hot button issue right now in wider public discourse; ARP is a public report that's ultimately approved by the board. Ideally, reporting teams want the ability to create something that positively reflects brand standards, not be rushed into putting together something that aspires to no more than meeting minimum requirements.
Equality Check's Legislation tool was the first purpose-built solution on the market to support reporting teams with ARP. Since 2020 some of Norway largest companies have relied on it to help produce their annual report. But as our team has continued to gather feedback from our users, we identified two key wins that reporting teams were looking for that we felt we could help deliver more effectively:

i) Better efficiency and process management out of the box. A way to help teams spend (much) less time on preparing and creating their report.

ii) Improved final output: an even faster, easier way to create professional, high quality documentation that represents the company brand well in public and adheres to the reporting standards.
Introducing Compliance, the end-to-end reporting hub for ARP:

So how does reporting software help companies overcome these challenges? Well, outsourcing to, for example, lawyers or consultants is expensive; and while it might help you with the lack of knowledge you have around a very specific topic, that won't help you build up internal competencies in the long run. And it doesn't help you develop internal processes, which for an annual reporting cycle is less than ideal.

Now, we're proud to introduce Compliance, our next-generation solution for ARP reporting. It's the faster, stronger, smarter successor to our Legislation tool. While it's built on the same DNA, we've evolved it with a range of upgraded features and new capabilities, as well as a sleek new design and enhanced user experience
A unique all-in-one solution
Manage your entire reporting workflow in a single solution, from start to finish.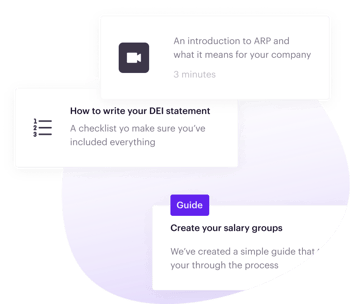 Compliance is built to follow the 'firestegsmodellen' reporting methodology as recommended by the reporting bodies, LDO & Bufdir.
This means it provides a proven, ready-made framework out of the box, and you don't have to build workflows and internal processes from a blank slate.
Four core capabilities guide and support you through every step of the reporting cycle:


1. Structure
Easily create your reporting taxonomy

Data management tools to get you started quicker.
2. Prepare
Easy data upload & data processing
Data analysis - there's no formulas or calculations to set up
3. Create
Dynamic content creation tools
Your report is structured and formatted automatically
4. Publish & archive
One-click digital publishing
Download to reuse in any channel
Compliance is also like having an expert consultant at your fingertips. Each step of the reporting workflow is supported with content-rich self-service resources, guides and best practices integrated into the tool. These have been developed from hundreds of hours of experience working with and auditing ARP reports for our clients, as well as ongoing dialogue with LDO and Bufdir, the reporting bodies responsible for ARP.
Selected features and highlights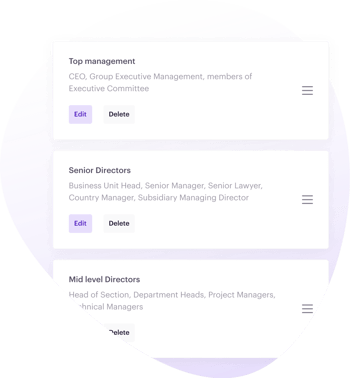 Digital tool to build your reporting taxonomy.
Simplify the time-consuming salary mapping ("lønnskartlegging") process
Follow our proven, out-of-the-box methodology

Enables you to understand and build the reporting taxonomy faster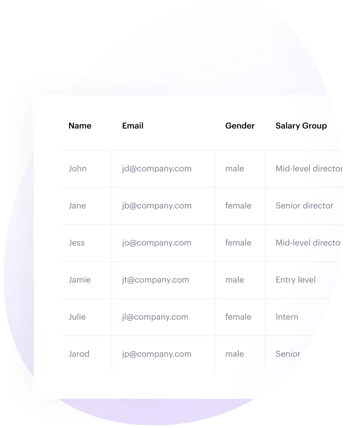 Improved data management
There's no need to spend a long time organising and formatting data in spreadsheets
A new smart Excel template feature speeds up data collection and processing
Simplifies data input from multiple sources
Easy to collaborate - invite gatekeepers to directly add the data they have access for
Powerful authoring tools
Produce high quality reports without any extra effort.
Data analysis is dynamically included in your report
Create your written statement with confidence

Pre-defined sections guide you on what to topics to include
Risk factor category tags help you tailor your statement to align with your company's performance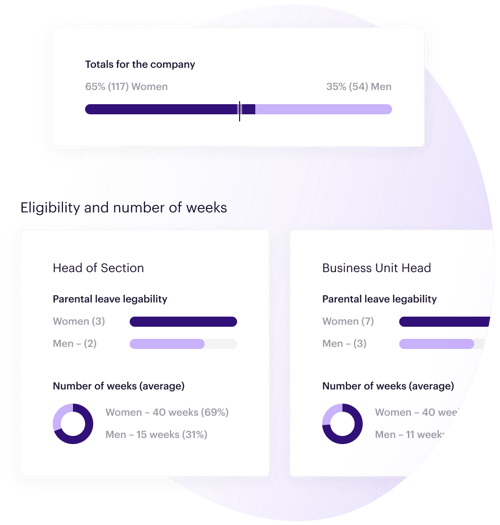 Publish beautiful looking final reports at the click of a button
Meet your board's approval with amazing looking reports:
New and improved data visualisation with better graph design
Improved report design and formatting

You report is dynamically formatted as you create it
It's automatically structured to follow the documentation standards required by ARP
One-click digital publishing
Download to reuse in offline channels.
---
Get started with your 2022 ARP report today. Compliance starts from 10000 NOK/year, and is available to purchase online now. Log in to create your account here.

→The Compliance product tour