While many broadcasters, theatre groups, and production companies released statements following #MeToo and #TimesUp, statistics show that this has been little more than lip service. One campaign group pointed out that the proportion of women onscreen has decreased since the emergence of mainstream cinema in 1913. Others have demonstrated that the number of UK female directors has also decreased over the years, in factual television decreasing by as much as 10%. The figures for gender equality onstage paint an equally dire picture, with men dominating the traditionally prestigious roles in theatre for director and playwright.
Women still struggle to be seen and heard in the creative industries. That's why we're incredibly excited to introduce you to our #SeenAndHeard campaign, which is designed to combat gender inequality in UK film, TV, and theatre by giving a voice to workers in an industry where so many are silenced.
To understand the issue, we at Equality Check, the Oxford University Filmmaking Foundation, and the Oxford University Media Society are bringing together a panel of women who are passionate about equality in the creative industries. The panel discussion, 'Why women struggle to be seen and heard in the creative industries', will take place on Tuesday the 14th of September at 6pm. If you'd like to join us for the event, you can find more information and sign up here. But don't worry if you miss it, we'll be publishing it on our Youtube Channel here where you can catch up later. See below for the line up of our panel.
Miranda Holt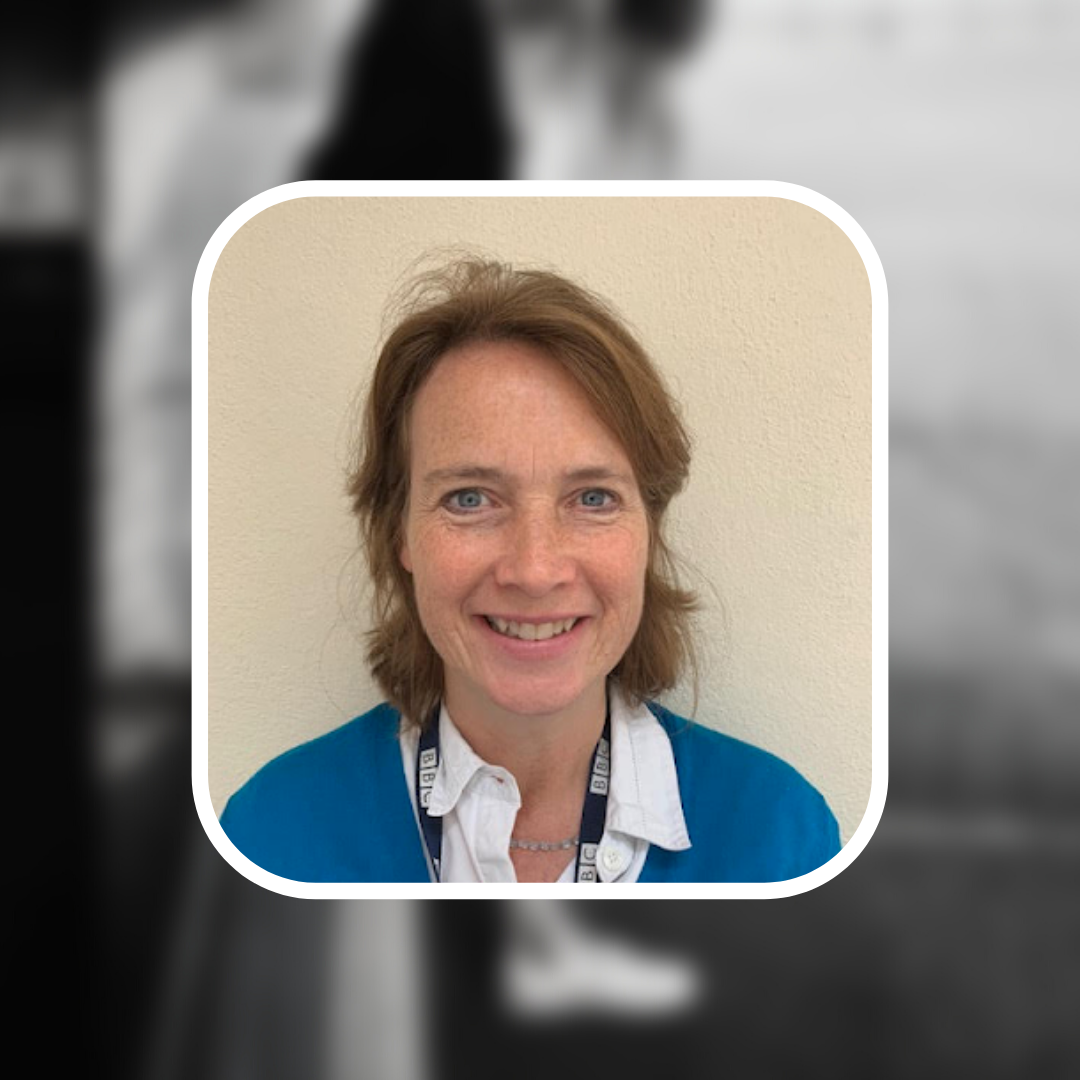 Miranda Holt is from the BBC's 50:50 Equality Project. This initiative started in BBC News in 2017 to increase the representation of women on air. Since then it has been taken up by 690 teams across the BBC. Miranda is the External Partners Lead and manages over 110 companies around the world who have signed up. As an Assistant Editor at Political Programmes, she was involved with the 50:50 project from early on increasing the number of women from political journalism on air. She has produced many political television programmes, covering the Brexit Referendum and several General Elections. Recently she was an output editor on Network Radio news programmes, World at One and PM programmes.
Zoe Dobson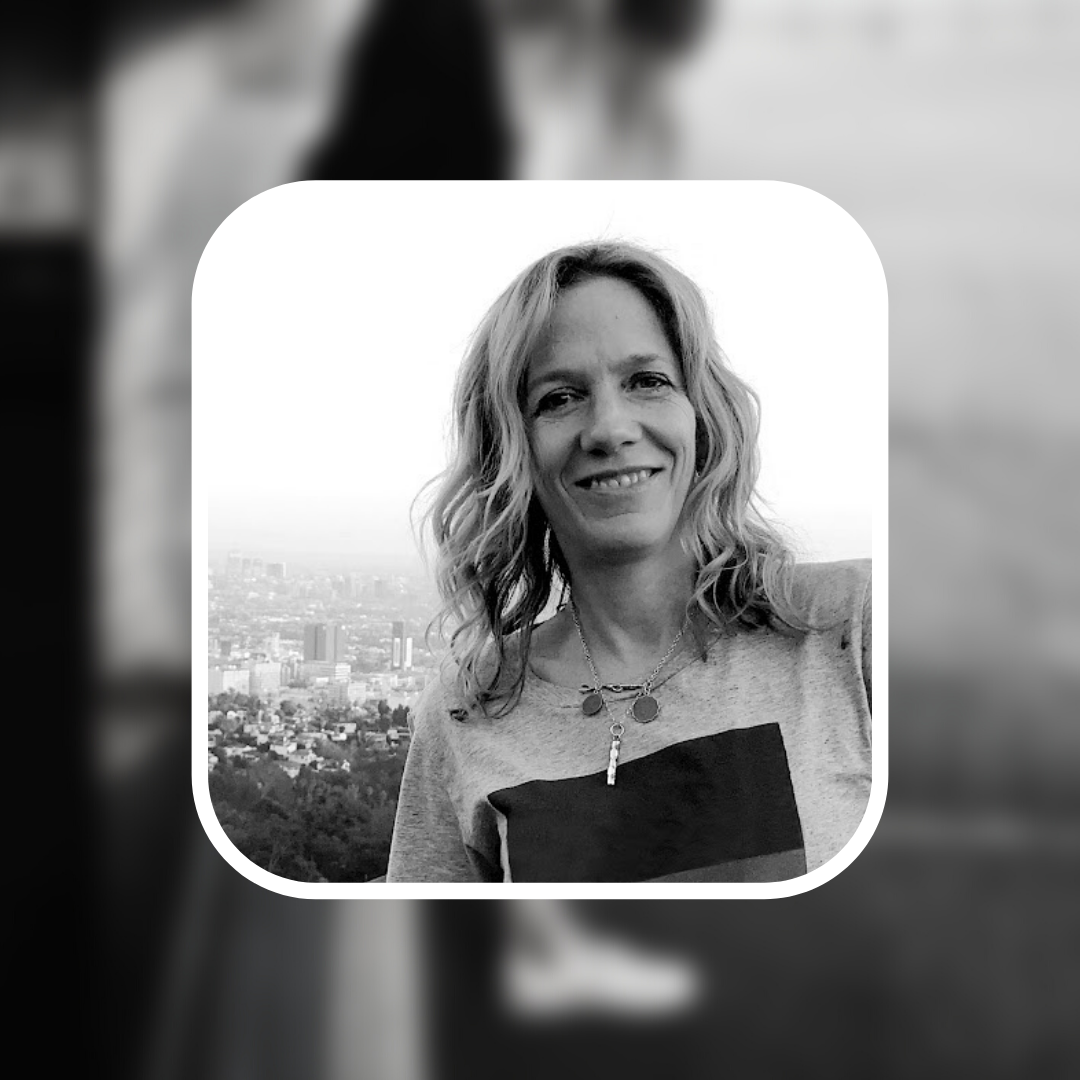 Zoe Dobson is an accomplished Bafta winning and double Emmy nominated director of attention grabbing documentaries and scripted drama. Her credits include Netflix's Duran Duran There is Something you Should Know and the Emmy Nominated Why do we Dance? She has directed films with some of the world's leading artists in the fields of : art, music and dance. She's honed her lens on : Lily Cole, Boy George, Duran Duran, Mark Ronson, Christo, Akram Khan, Antony Gormley, Alison Jackson, Marina Abramovic and Donald Trump. Zoe's directorial scripted debut, The Cunning Man, was released onto the film circuit in 2019. The short was BAFTA LONG LISTED and was selected into 3 Oscar-qualifying Festivals, clocking up over 30 awards including five Best Director awards.
Gina Lyons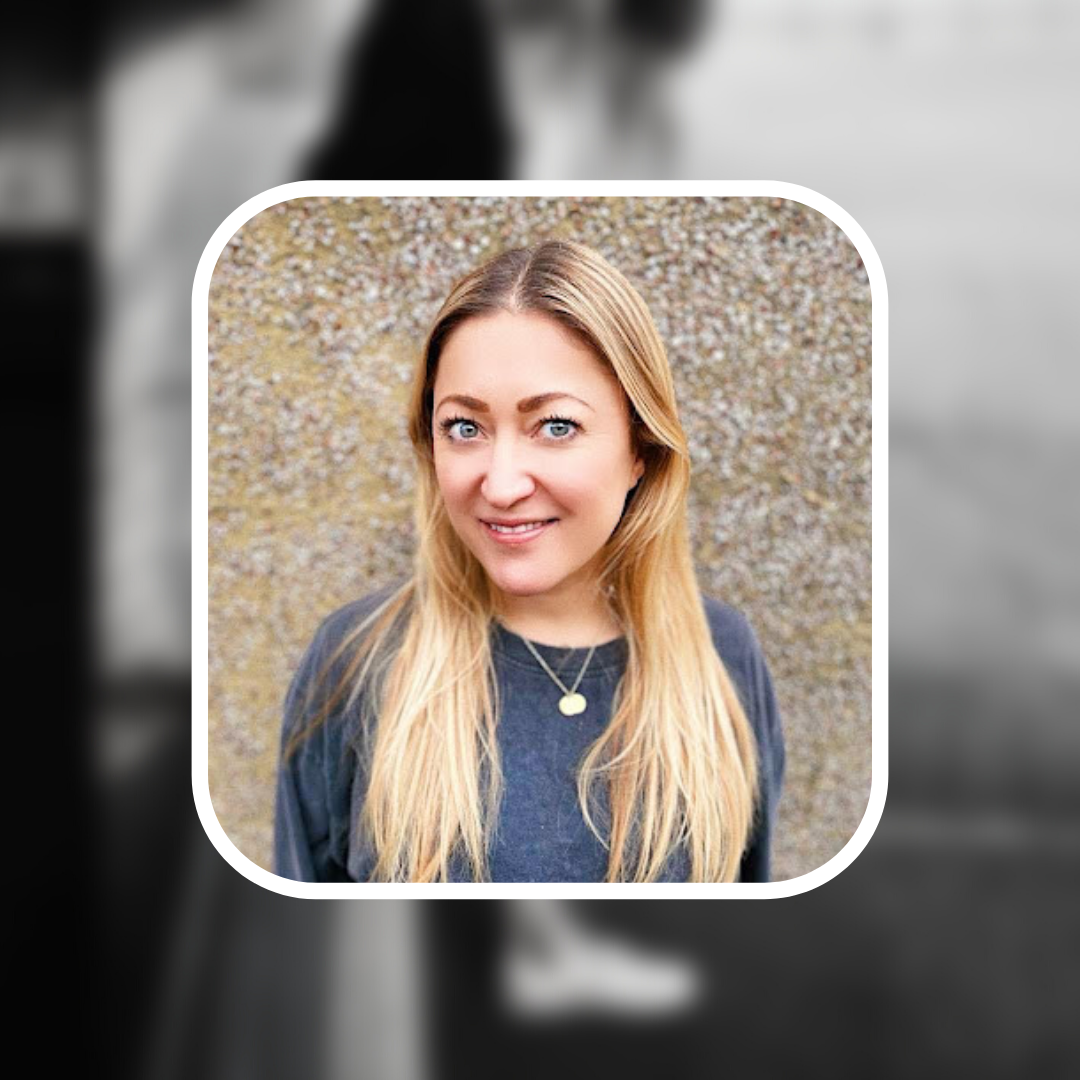 Gina Lyons is a BAFTA Cymru winning producer, who has worked across comedy entertainment and scripted comedy for 18 years. She is currently one of 40 selected for the WFTV four nations mentoring scheme, has produced several award-winning short films and was a Hospital Club H100 winner in 2015. Gina produced both pilots for the critically acclaimed 'In My Skin' (BBC3) and Dreaming Whilst Black for Big Deal Films (BBC3). Gina is also an early member of the Telly Mums Network, a group for mothers working in television which has grown from 6 members to 1500 since her joining.
Caroline Bryant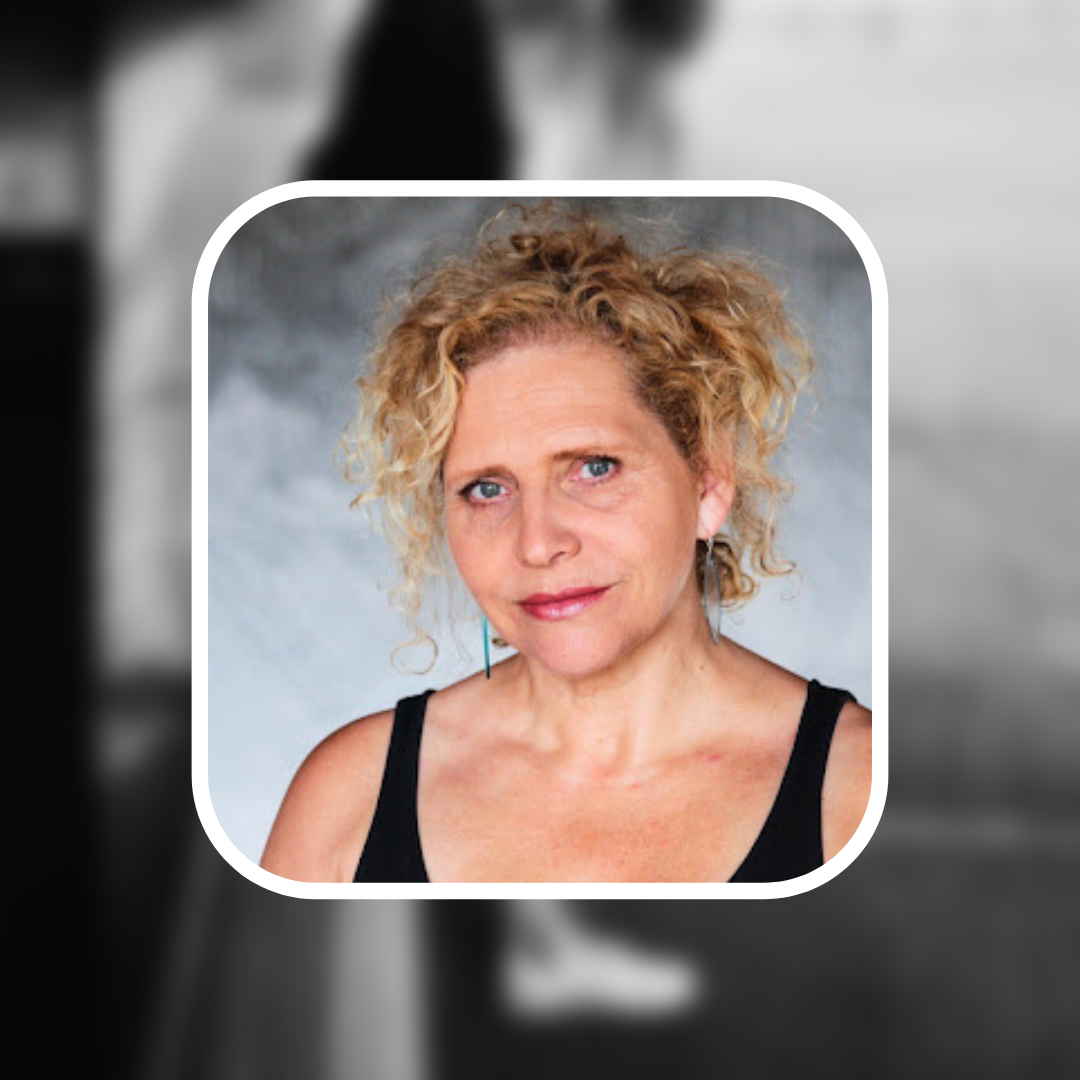 Caroline Bryant started Futures Theatre Company in 1992 to stage, strengthen and share women's voices. Caroline has written three plays, directed 22 productions and commissioned writers and artists. Each new production and program grows out of research, consultation and collaboration. Futures have toured their work to diverse audiences across the UK in both traditional and site-specific spaces. With Futures, Caroline strives for cultural equity and has created a platform where marginalised voices are amplified through productions, engagement work and training programmes. She has created in-depth programmes enabling vulnerable women to develop their creativity and access cultural experiences. Over many years she developed a signature forum theatre style for working with young adults and training social workers in the most challenging circumstances. Caroline has always been involved, both within her work and community life, with social activism, feminism and fairness. She has pioneered Futures Theatre Company to be at the forefront of championing women's and non-binary peoples voices.
Samina Ansari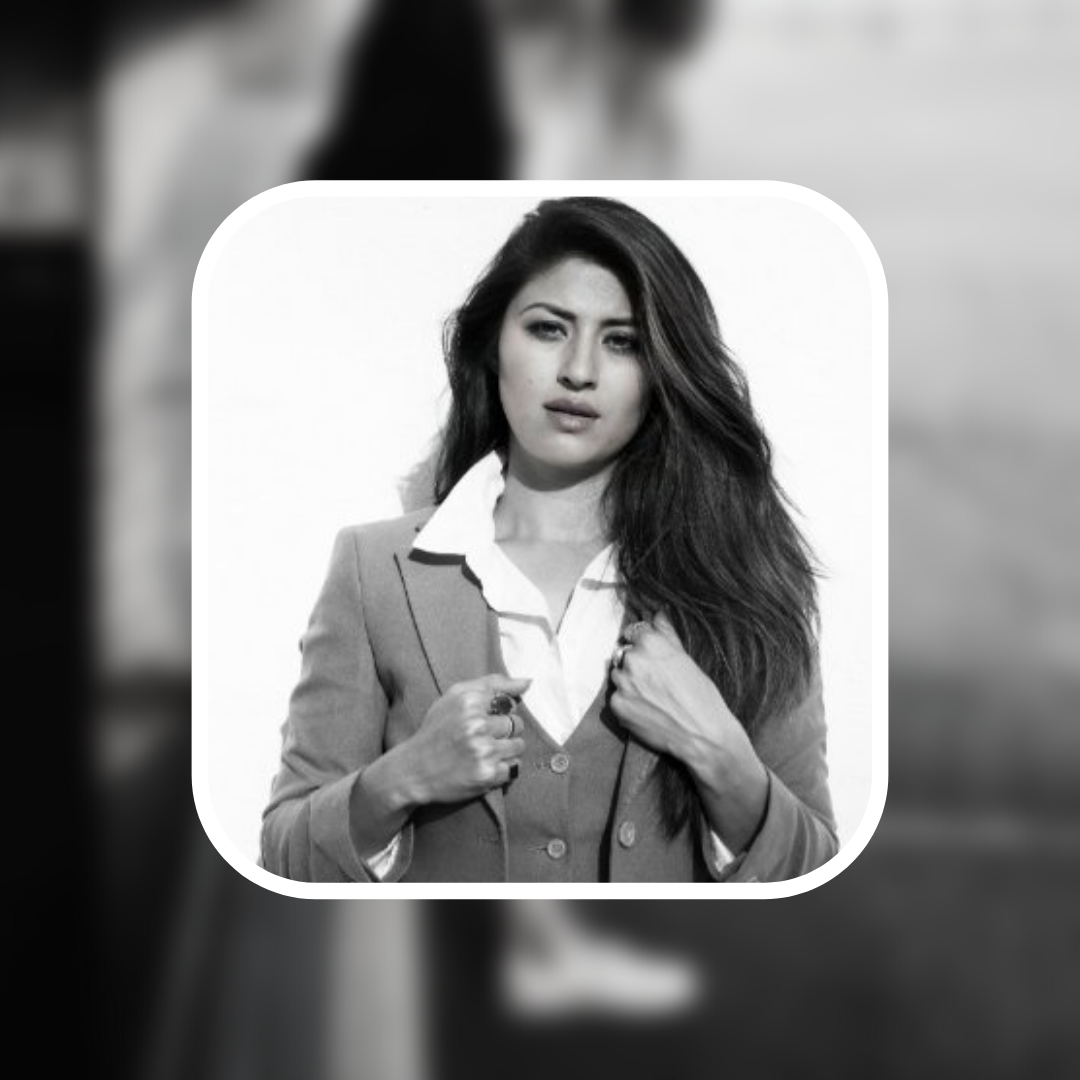 Samina Ansari is an accomplished social entrepreneur and storyteller with a background in diplomacy. She has led social impact projects for NATO, UN, EU, WTO, Goldman Sachs and a number of research and rule of law organisations in Europe, the US and Central Asia. She returned to Oslo recently, after actively working on inclusion in the Afghan peace process. She recently founded Avyanna Diplomacy, an initiative supporting social entrepreneurs between the Middle East, Central Asia and Europe. Currently, she is heading corporate and public relations at Equality Check where she works on promoting equal opportunities in the workplace globally from Oslo.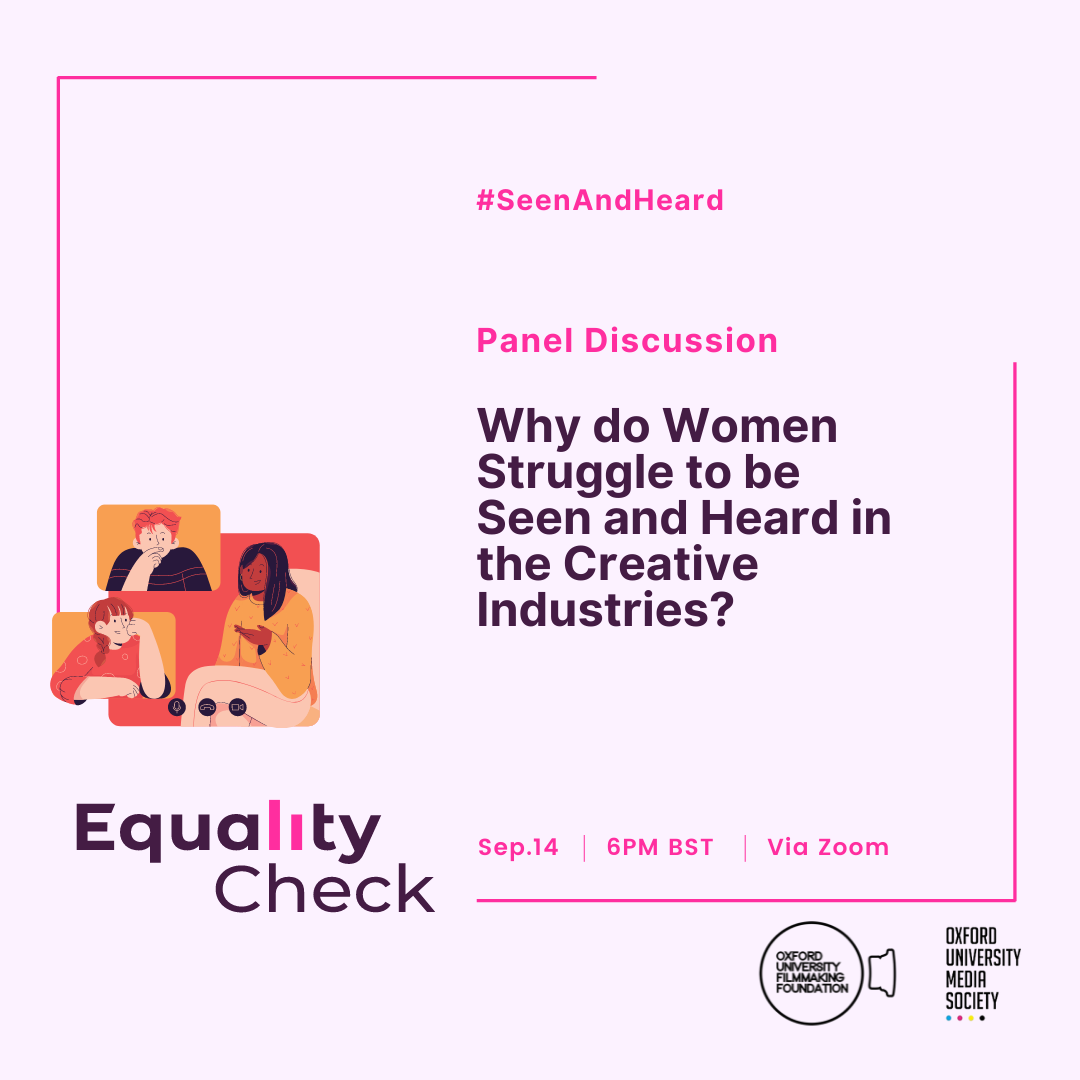 The panel is completely free and all are welcome to join, whether you're interested in working in the creative industries or simply want to hear from our highly decorated panellists.
If you'd like to ask any questions of our panellists you can do so here, and don't forget to sign up here!
For the duration of the campaign, we'll also be interviewing a whole host of talented writers, directors, producers, and actresses. These interviews will be released right here on our blog in the weeks following the panel.
Keep your eyes peeled for an interview with Elizabeth Berrington, actress and co-founder of Equal Representation for Actresses, a campaign bolstered by the likes of Emma Thompson and Phoebe Waller-Bridge. We'll also be interviewing prolific documentary filmmaker and eight-time nominee of the Grierson Documentary Awards, Vanessa Engle. And, if you're interested in how production houses can ensure proper practices while filming sexual content onset, keep an eye out for our interview with Ita O'Brien, intimacy and movement coordinator for shows such as 'I May Destroy You', 'Normal People', and 'Sex Education'.
Our community-driven platform relies on people like you taking action. Please consider taking two minutes to leave an anonymous review of your workplace to contribute to a more equal future. Your voice is powerful, be #SeenAndHeard